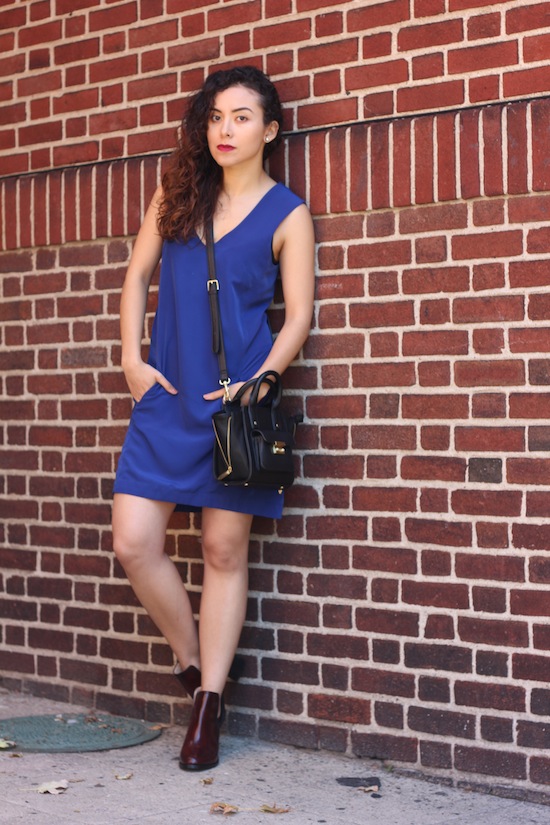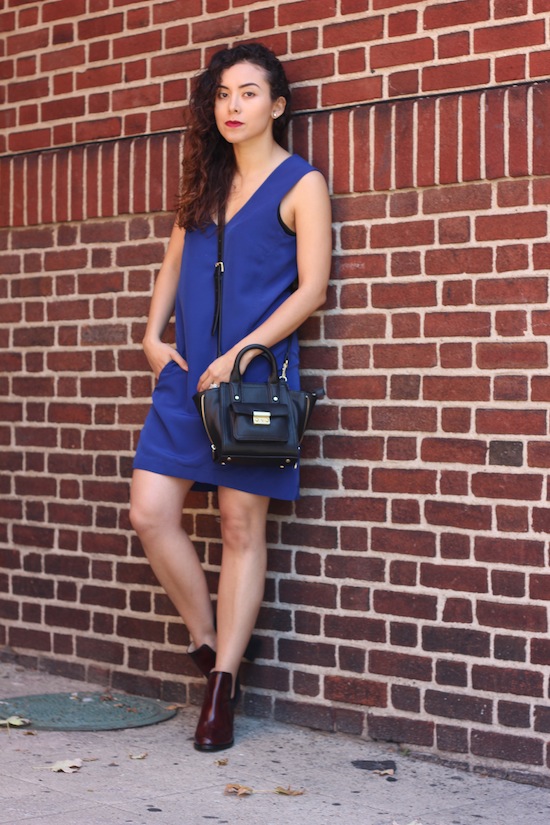 So, what's up with this phrase of the Wizard of Oz?... Well, let me just say that when I saw this pictures, I definitely felt like a weird modern version of Dorothy. Yeah, I'm not kidding. Let's recap: Blue Dress and a Ruby Leather Boots, with a crossbag that could be use like a little basket. It sounds like a Dorothy 2.0 version. OMG! A walked through the streets of New York City as Dorothy Gale.... LOL. Yes, Ma'am! Last Saturday I went to a brunch party, it was more like a bridal shower brunch, and I wore this outfit. It was really nice, I learnt more of the newyorker life, so it was amazing! And believe it or not, this Dorothy kinda look was a totally succes. Maybe I'm just becoming a movie geek and try to relate everything with a movie, or maybe I'm right, I don't know. I think I just have a nerd, geek, movie fan inside of me. What do you think?
Let's remember the scene when Dorothy clicked the heels of her magic shoes and repeat "there's no place like home... there's no place like home... there's no place like home"!
Zara dress
3.1 Phillip Lim for Target Mini Satchel
Zara Cut Out Leather Boots
Seguramente se están preguntando porqué este título del Mago de Oz. Todo lo que puedo decir es que cuando vi estas fotos, me sentí como una versión moderna de Dorothy Gale. Algo freak, verdad? Recapitulemos: Un vestido azul con unas botas de piel color rubí, junto a una crossbag que podría utilizarse como una pequeña cesta. Suena como una versión de Dorothy 2.0. Sí, no es broma! El sábado pasado caminé por las calles de Nueva York como toda una Dorothy Gale. Fui a un brunch, que era más como una despedida de soltera, con este outfit. Fue muy interesante, aprendí mucho sobre la vida neoyorkina. Y lo creas o no, este look nuevo de Dorothy fue todo un éxito. Quizás me estoy convirtiendo en una friki y trato de relacionar todo con una película o tal vez estoy en lo cierto, no sé. Creo que tal vez sólo tengo una nerd, friki, fanática de las películas dentro de mí. ¿Cómo ven?
Recordemos la escena cuando Dorothy choca los tacones de sus zapatos mágicos y repite "no hay lugar como el hogar... no hay lugar como el hogar... no hay lugar como el hogar"!